Streamline Warehouse Management with Shipping & Receiving Software for SMBs
Get real-time updates on inventory quantity, fulfillment status, payment, shipping alerts & more
aACE's Shipping and Receiving tools for Mac and PC seamlessly connect your office with your warehouse in one powerful business management solution. Shorten your order fulfillment life cycle, reduce moving parts, eliminate the need for manual data entry into shipping terminals, and increase visibility into your inventory.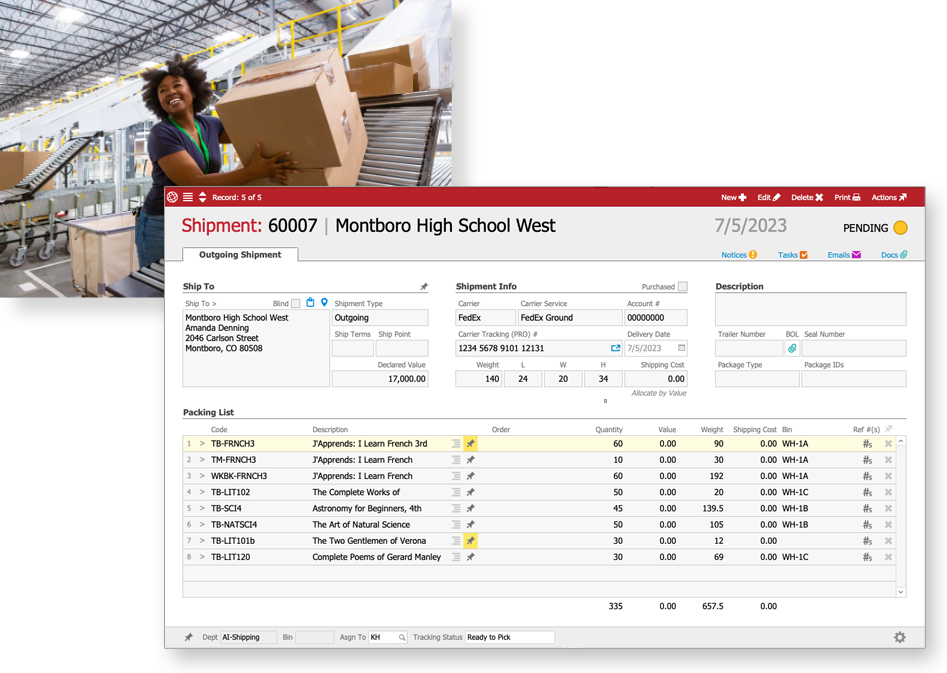 Deliver What Your Customers Need, When They Need It

Take the guesswork out of shipping and receiving with auto-generated pending shipment records. aACE gives your warehouse team visibility into expected incoming and outgoing shipments for the day.
Prevent mistakes during the pick process and eliminate paper pick lists. aACE's Pick App for iPad with integrated bluetooth barcode scanning ensures that the correct product is picked every time.
Automate shipment confirmations and accelerate payment with supported ecommerce platforms, including WooCommerce, Shopify, Magento, and Amazon.
Streamline your pack and ship process. aACE integrates with NRG and ReadyShipper shipping software, providing support for UPS, FedEx, USPS, and a variety of LTL carriers.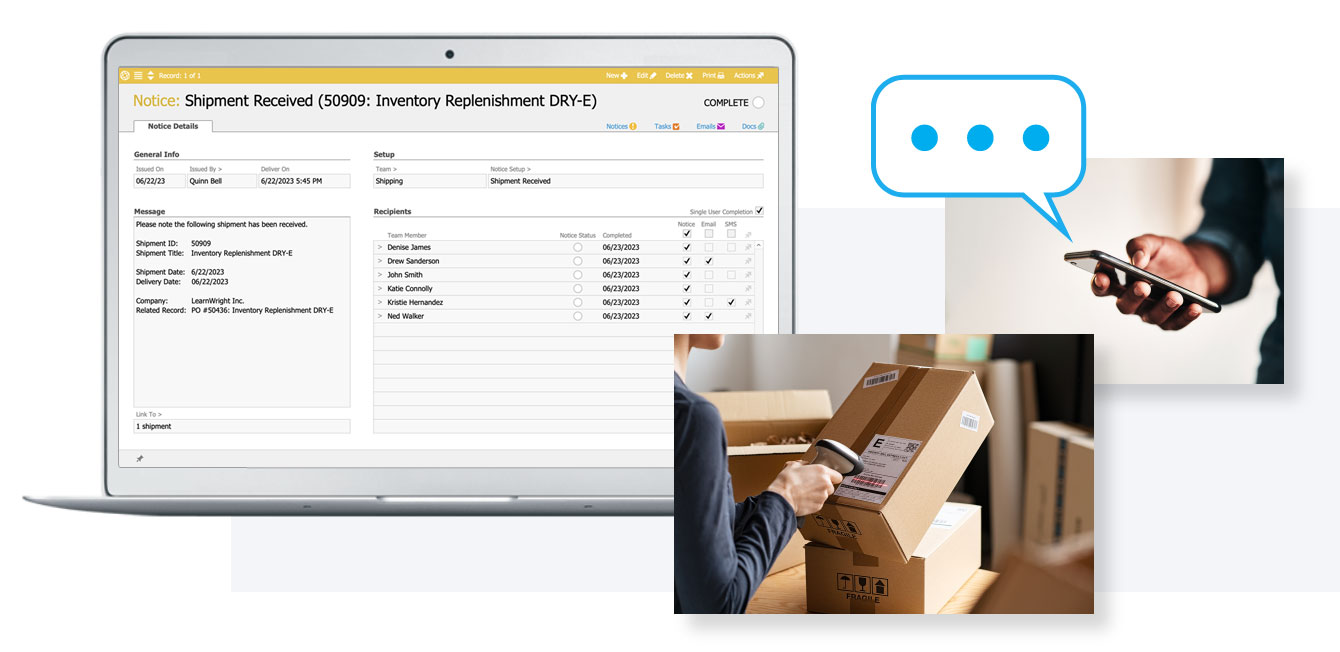 Alert your shipping staff if a customer's credit card fails to process – before the goods have left the building. aACE's notification system can reach your team immediately with emails or text messages.
Help ensure that your suppliers are delivering goods and services on time. Easy-to-use next step tracking tools in aACE's Purchase Orders module gives your team an essential resource to manage the receiving process.
Goods Received
Notification
Speed up inspections, returns, and re-shipments. aACE automatically sends notifications to the relevant purchasing and production managers when shipments they are expecting have been received.
Reconcile
Courier Statements
With the click of a button you can automatically generate purchase line items for each shipment since the last statement, turning monthly statements from your couriers into your easiest purchases to enter and reconcile.