Intercompany accounting is one of many complex challenges a financial department may have. Tracking revenue for multiple businesses when they're intertwined, lack of tools to manage settlements, and time consuming processes are just a few issues that can hold down your businesses from growing. You need something that helps solve these problems, and aACE is here to help.
aACE's office flexibility assists you in inter-office communication. Not only can you access multiple entities within one solution, but you can also settle A/P and A/R accounts from inter-office transactions through a more automated process.
Interface Spotlight
You can choose A/P and A/R accounts for your offices. After you organize your inter-office accounts, aACE will track receivable and payable balances between your offices. It will automatically create an A/R balance for the office that purchased the inventory and an A/P balance for the office that used the inventory.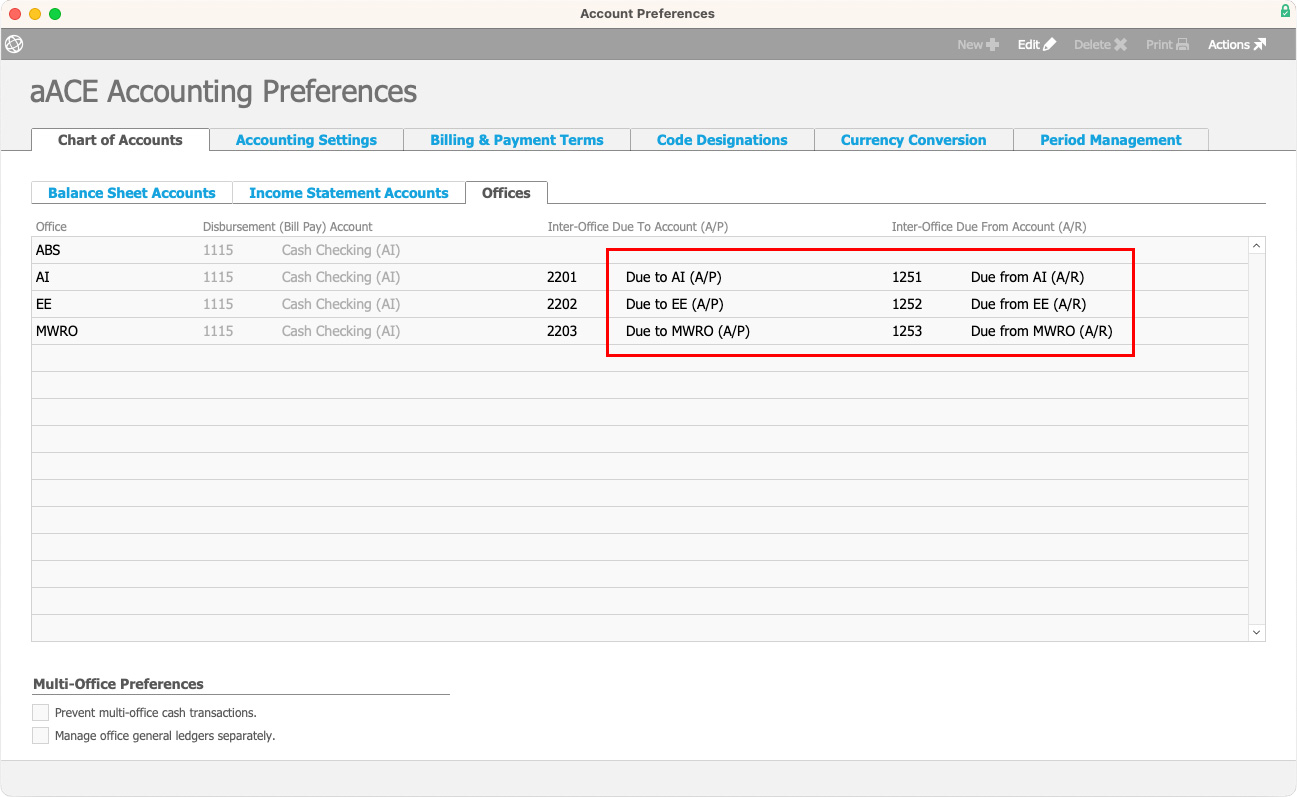 You can also prevent inter-office cash transactions depending on the styles of bookkeeping for each office or entity.
aACE in Action: A/P and A/R Examples
Suppose there are two offices paying rent for a shared space. Within an aACE purchase record, you can specify each office's department. The office that originates the purchase gets the Accounts Payable balance for the overall purchase. aACE automatically creates a receivable balance for part of the purchase due for the second office, including a liability on the second office's accounts for what they owe to the originating office.
Now, suppose one office sells inventory from the second office. The second office should receive the proceeds from the inventory even though it was on the first office's order. aACE automatically creates an A/R balance for the office that should receive the sale and an A/P balance for the office that handled the sale.
Tracking inter-office A/P and A/R transactions is just one feature of aACE that helps you manage multiple business entities.
Learn more about Accounting in aACE.