User-Friendly Production Management Software for SMBs
Track every step of the production process in one place
Don't lose time on preventable human errors or inefficient manual workflows. aACE Production and Fulfillment for Mac and PC is fully integrated with the Order Management, Inventory, and Accounting areas of the solution, combining speed and accuracy to help your business realize its full potential.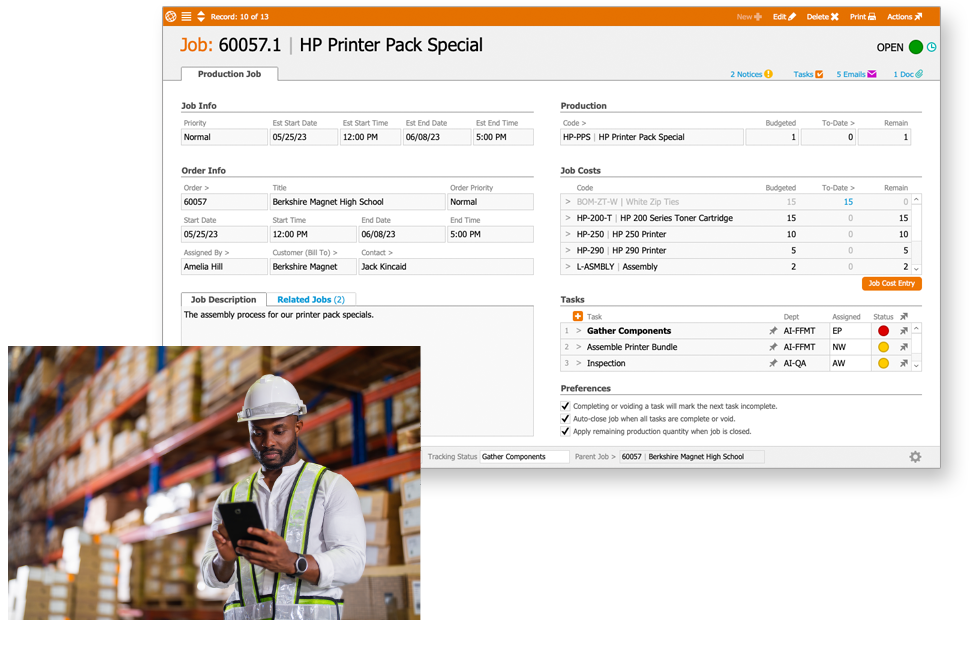 Efficiently Manage Tasks & Scheduling

Job Tracking &
Task Management
Effectively manage your production process with aACE's Jobs and Tasks modules. Easily apply inventory usage, schedule work, share notes, balance workloads, and issue purchase orders for required materials and subcontracted labor.
A flexible solution for a wide variety of manufacturing workflows, aACE supports single- and multi-level bills of materials for your made-to-order (MTO) and made-to-stock (MTS) assemblies. Bill of material components can be either fixed (such as machine setup time) or variable costs.
Turn your calendar into your production managers' favorite tool. Anchor tasks to one another so that a change to one task's schedule will automatically update the schedule of subsequent tasks.
Take Control of Your Company's Resources
Just-In-Time (JIT) Procurement
Conserve space in your shop and prevent unnecessary delays. Production managers can generate purchase orders for required materials based on the estimated lead times and the real-time production calendar.
Capture actual or estimated inventory usage in real time, enter total inventory usage at the end of the production process, or even have aACE automatically apply estimated quantities for difficult-to-track items.
Launch a job's folder on your file server with the single click of a button. Store customer samples, CAD drawings, and anything else you choose not to attach to the job using aACE's integrated document management.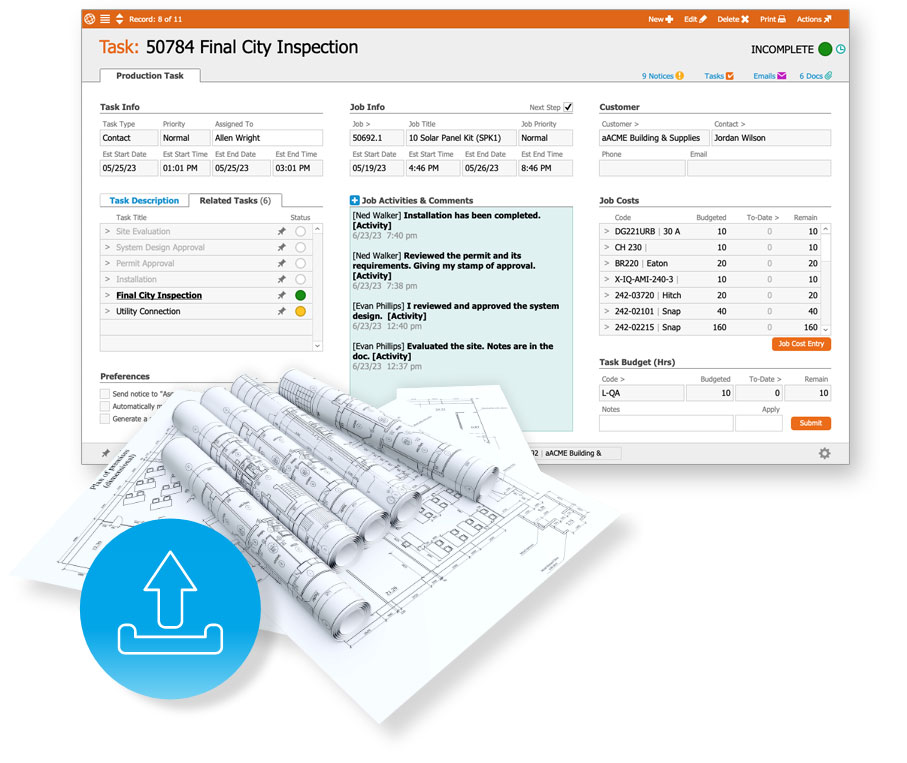 Easily and Accurately Track Time and Labor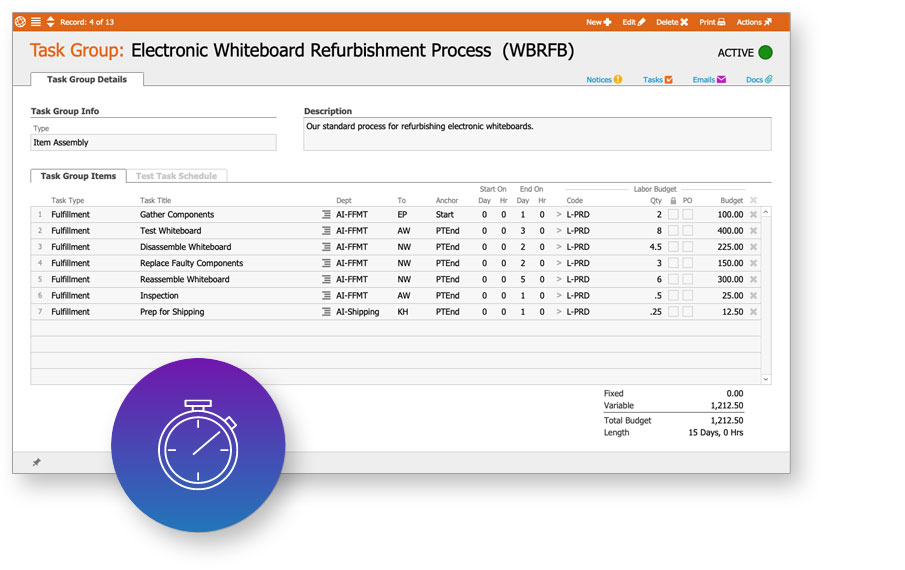 Incorporate outsourced labor into your production process. aACE can automatically generate purchase orders for tasks assigned to subcontractors.
Capture time early; capture time accurately. Enter time in a job, a task, a daily timesheet, aACE's mobile or desktop Time Clock, or even via email—whatever is easiest for your team.