Keep Sales Organized & Accounted for with Order Management Software from aACE
Integrate with the most popular ecommerce platforms, fulfill orders in store, automate payments & sales tax, manage credit and more
Give your customer service team all the information they need in one sleek, easy-to-navigate interface. Fully integrated with aACE's Accounting and CRM modules, the Order Management engine for Mac and PC allows your team to take orders from start to finish while keeping everyone on the same page — all without duplicate data entry.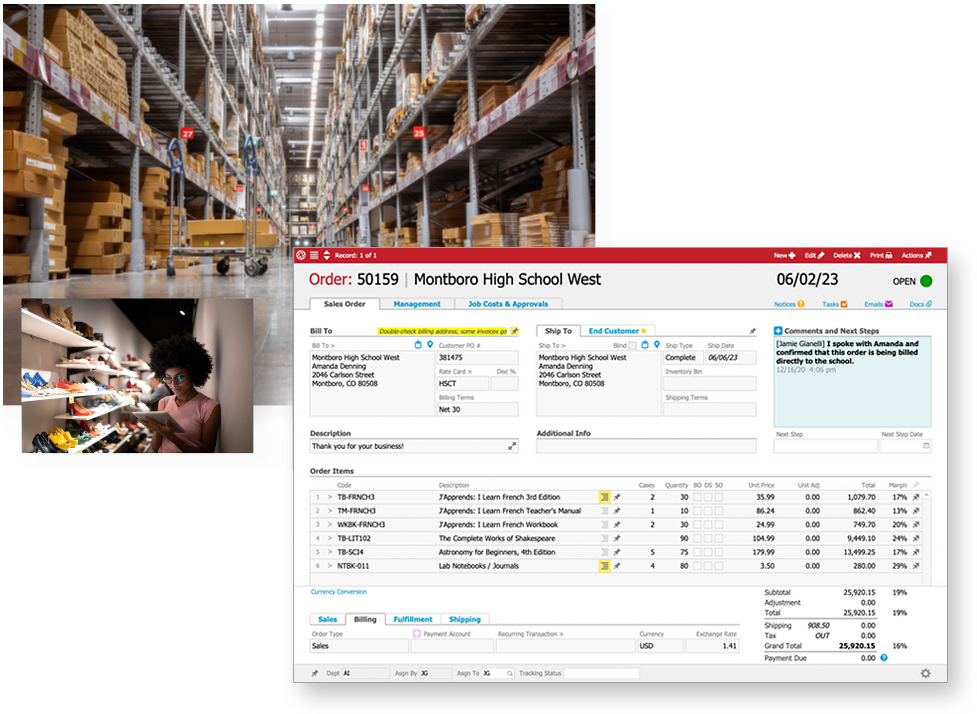 A Frictionless Customer Experience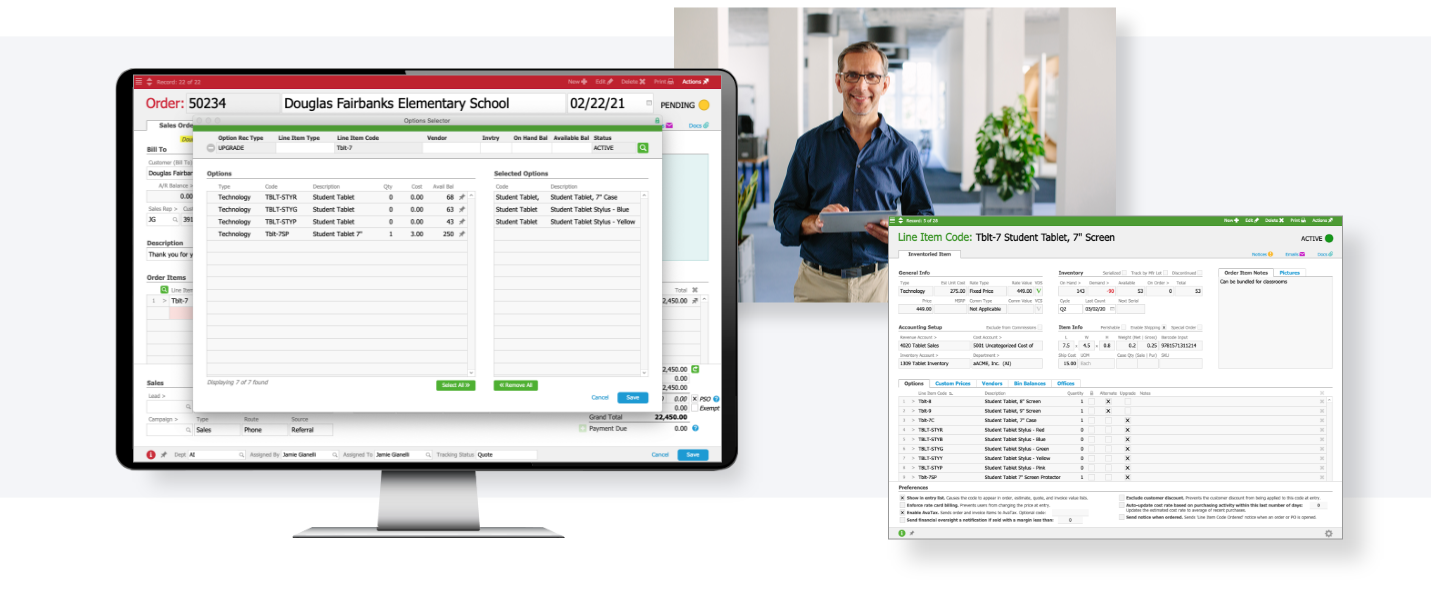 Product Options
& Alternates
Take advantage of your firm's collective product knowledge. aACE will suggest upgrades to complement the products your customers want as well as possible substitutes for products that may be out of stock, allowing even new employees to confidently meet customers' needs.
Allow sales personnel and order writers to take payments when the customer is ready to buy. Fully integrated point-of-sale payment processing helps prevent lost sales, unnecessary delays, and call backs.
Automate order entry entirely. aACE currently supports ecommerce integrations with WooCommerce, Shopify, Adobe Commerce (formerly Magento), and Amazon. An API for custom ecommerce solutions is also available to seamlessly connect aACE to your existing order entry system.
Strategic Automation of Key Workflows
Automated Payment Processing
Free up your A/R staff for higher-level activities by tying automated payments to system events. Automatically charge the card on file for deposits, when goods are shipped, or according to a progress billing schedule.
aACE's built-in sales and use tax management tools simplify otherwise complex tax calculations. For even more automation, our optional aACE+ Avalara AvaTax integration uses geolocation to pinpoint the exact tax rates for any order and makes it easier to file your taxes.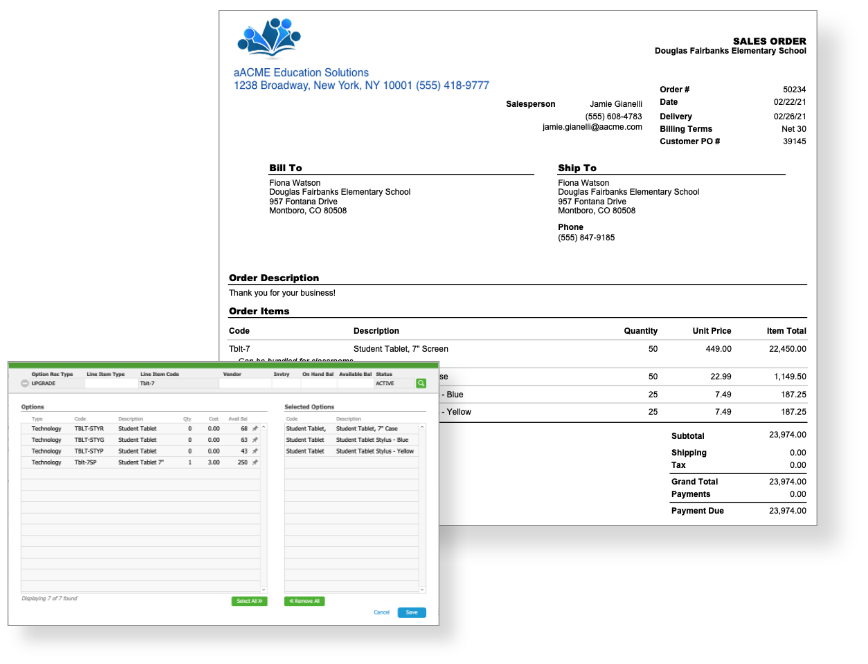 Fully-Integrated Accounting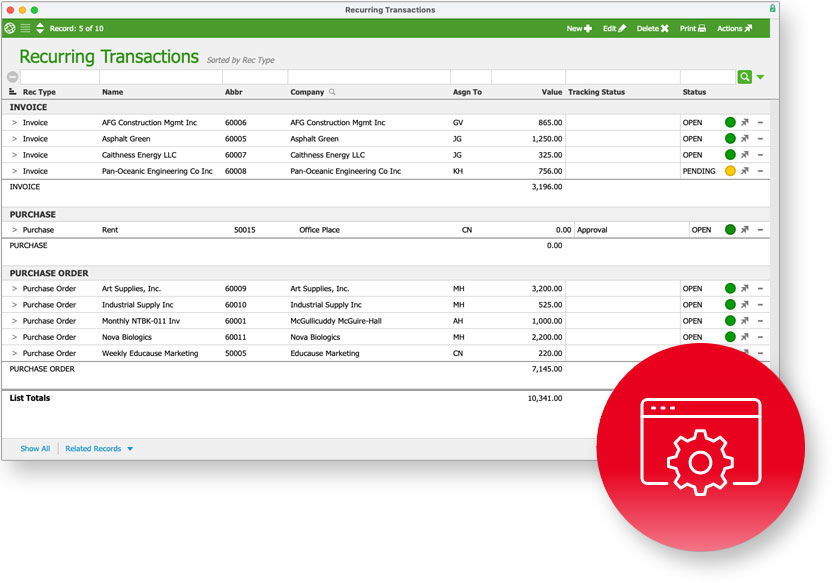 Full accounting integration allows your entire sales team to see customers' current A/R balances in real time and ensure they are up-to-date on their invoices. For customers who have exceeded their credit limit, aACE can prevent new orders from being processed until they have been reviewed by an authorized staff member.
Enable your accounting team to focus on planning and cash management. Auto-generated invoice and purchase order records eliminate the majority of accounting-related data entry, saving time and helping to prevent data entry-related errors and delays.