A robust CRM to meet the needs of any SMB
Never miss an opportunity with real-time, detailed insights on every new relationship in your pipeline
Strengthen your relationships with customers, vendors, partners, and more with aACE Customer Relationship Management software for Mac and PC. aACE CRM fully integrates with aACE's Accounting and ERP modules, ensuring that you have a comprehensive view of your relationships with your contacts.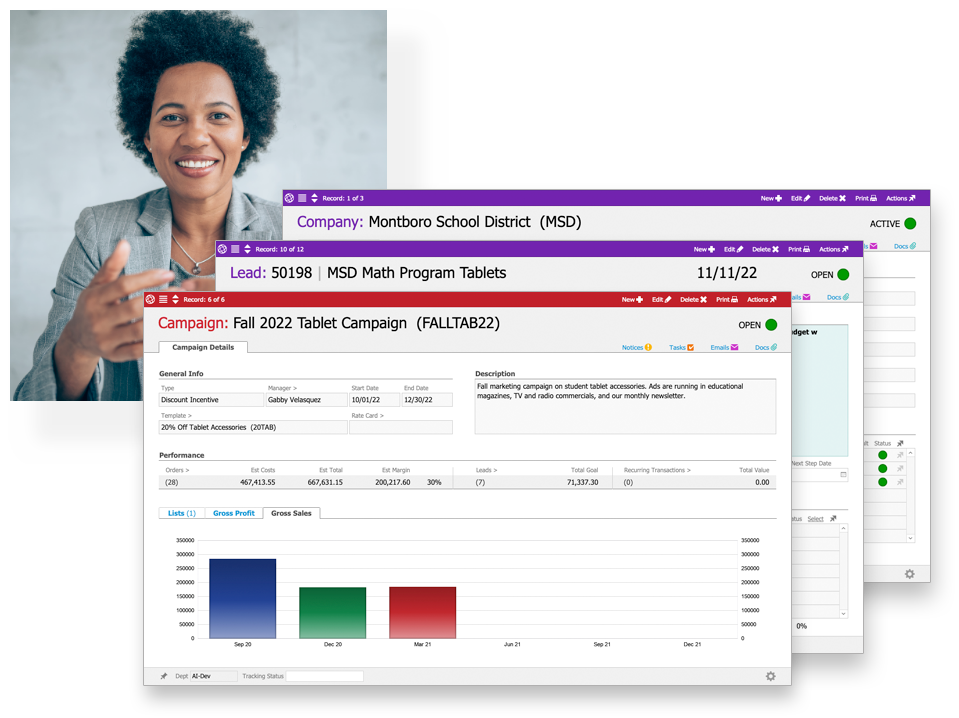 Deeper Insight for Your Sales Team

Satisfy your sales people with aACE's keep-it-simple approach to sales and quoting. Easily set goals, record activities, plan next steps, prepare quotes, and close deals.
MANAGE COMPLEX
BUSINESS RELATIONSHIPS
Master your address book with tools for managing subsidiaries, referrals, third-party relationships, and key contacts. aACE's robust CRM tools help you manage the many facets of real-world relationships.
NEVER MISS
AN IMPORTANT DATE
Elevate your business relationships beyond the day-to-day by connecting with them when it counts. Schedule a reminder via an aACE notice, email, or text message so that you never miss a date that matters.
Accurately Track Complex Pricing and Commissions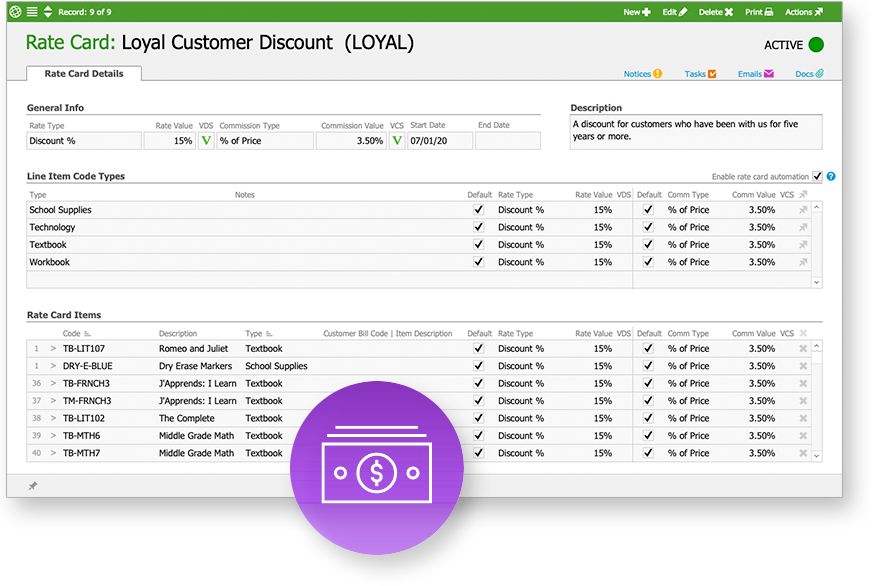 Eliminate napkin calculations using aACE's robust rate cards solution. Support for markups, volume discounts, and custom rate cards for individual or groups of customers avoids pricing confusion and potentially costly mistakes.
Properly incentivize your sales team to maximize success, whether that means focusing on the top line or the bottom line. aACE supports real-time commission calculations based on percent of price, percent of margin, and more.
Easily Manage Customer Communications
Integrated email marketing and distribution allows you to focus your sales and marketing follow-ups on customers who engage with your brand. Measure the true ROI of marketing efforts using aACE's Campaigns module.
Allow every user to record interactions with customers from anywhere within the system. Grant your managers and sales personnel visibility into your entire team's contribution to the relationship.
Easily link important emails and their attachments to the relevant records in aACE simply by CC'ing the system's designated email address. Prevent important communications from being lost in inboxes or on desktops.