Calendar & Scheduling
Software for SMBs to Keep
Goals on Track
More than just a calendar, our software allows your team to have a full view of important dates surrounding events across your entire organization
Keep your business running on time every time with aACE's calendar and scheduling tools for Mac and PC. Track schedules and important dates right from within your aACE solution, gain clear visibility into what you need to be working on and when, and never let a deadline sneak up on you again.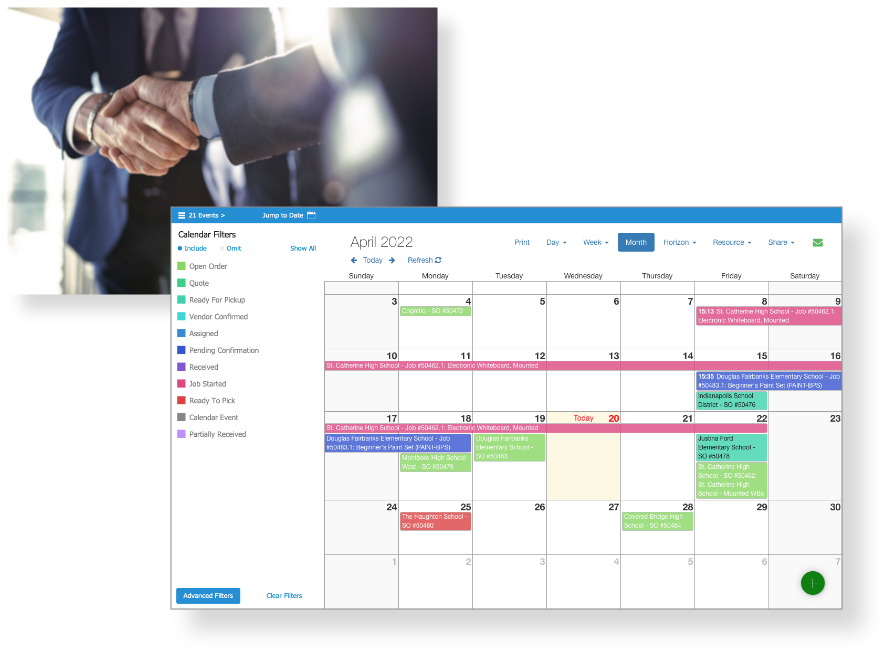 Manage Time and Resources at a Glance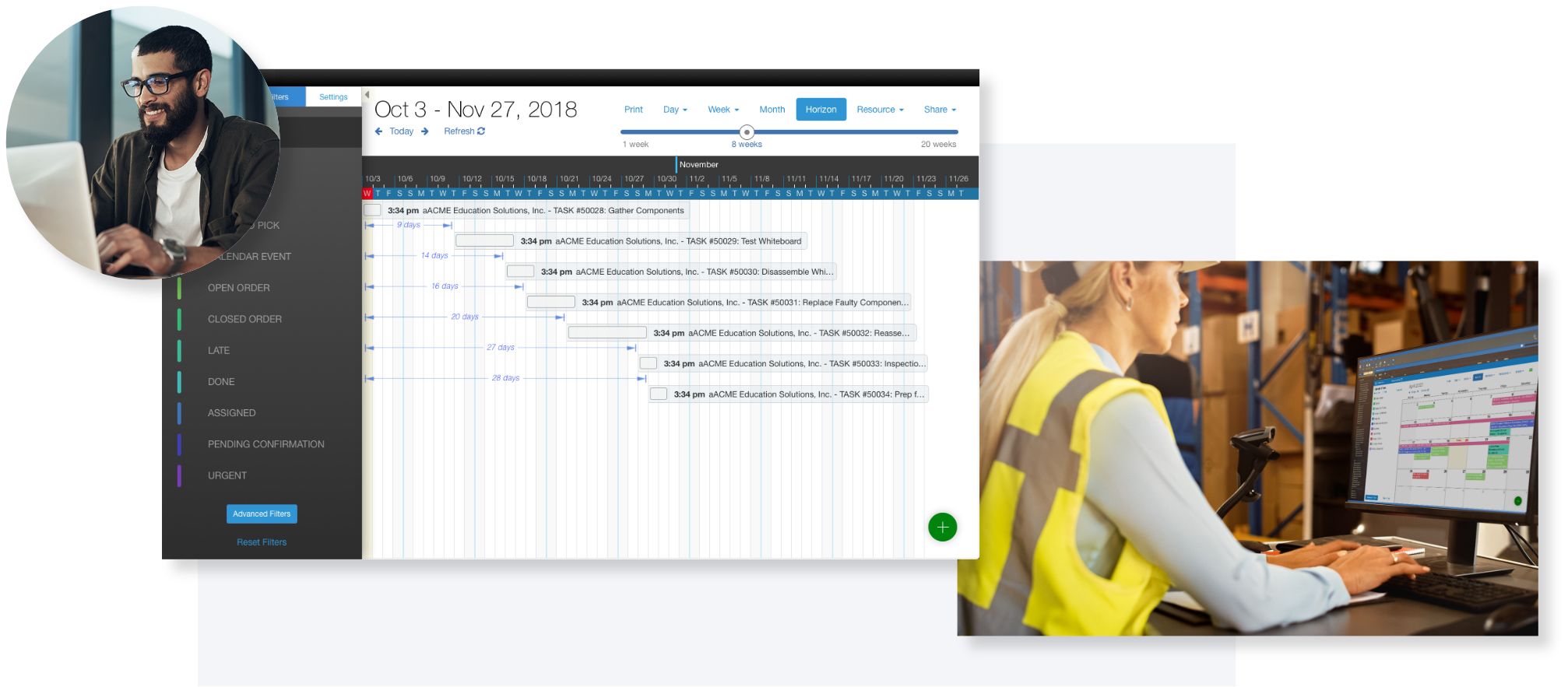 Advanced
Filtering Options
Got a lot going on? Filter your view by customer, job, team member, resource, and more. Only view the events you need to accomplish the task at hand.
Zero in on events requiring action. Color-coding instantly communicates the status of the related aACE records, drawing attention to where it's needed most.
It's a fact of life: plans change. When your schedule gets complicated, your calendar doesn't have to be. Straightforward drag and drop allows you to easily move an event from one day to another to reschedule the corresponding aACE record.
See what's on the horizon. Perfect for project management, the horizon view is a Gantt-style perspective of your calendar up to 9 weeks.
Seamless Integration Throughout Your Solution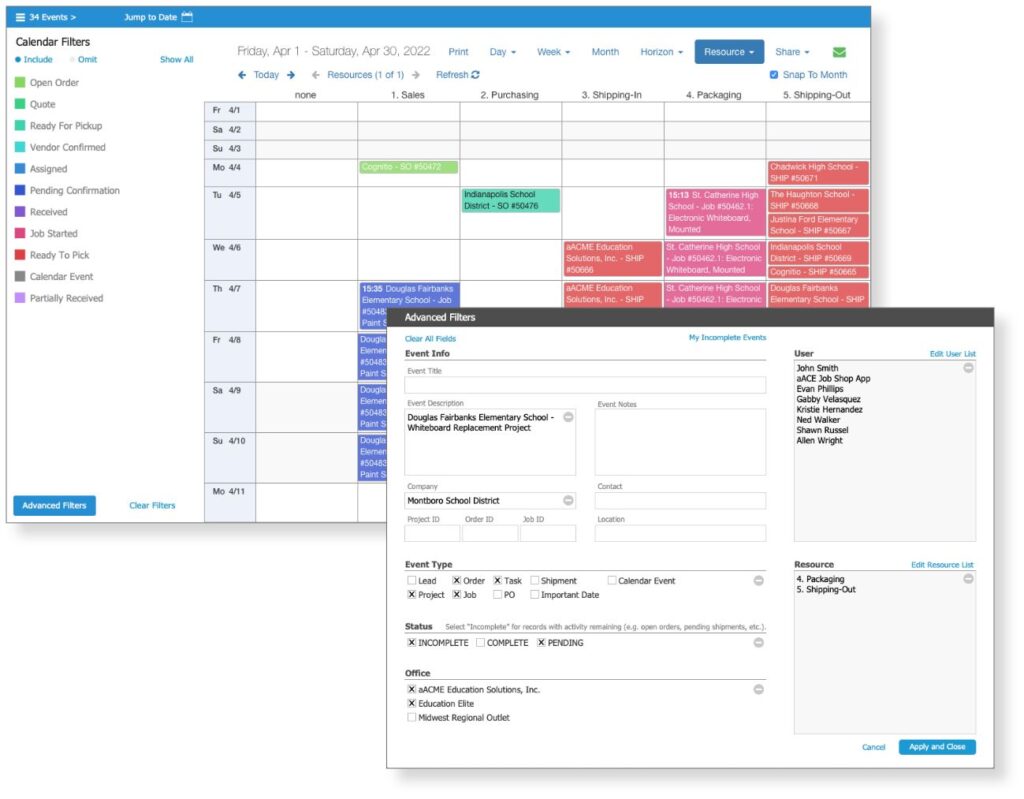 Easily view events across your organization. aACE's integrated calendar displays important dates associated with projects, orders, jobs, tasks, shipments, purchase orders, leads, and more—in real time.
Navigate from an event on your calendar to the corresponding aACE record with a single click. Viewing or following up on a past due or upcoming event has never been easier.
Manage availability for resources such as vehicles and conference rooms—or even individuals in high demand. Assign resources to events with a simple drag and drop.