aACE Integrates with the Top Apps You Need to Run Your Business
Plug your existing software stack into aACE to create the ultimate business management machine
We're continuously extending aACE's core functionality through seamless integrations with best-of-breed solutions. From sales tax to payment processing and from email marketing to eCommerce, our integration partners help your business do more.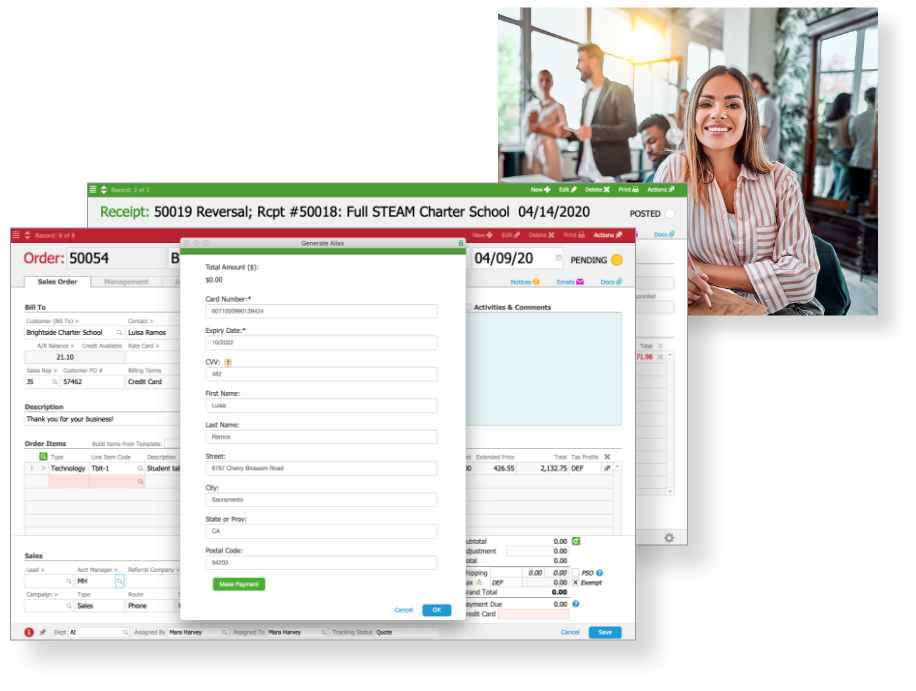 Simplify Your Sales Process

Make Online Orders a Snap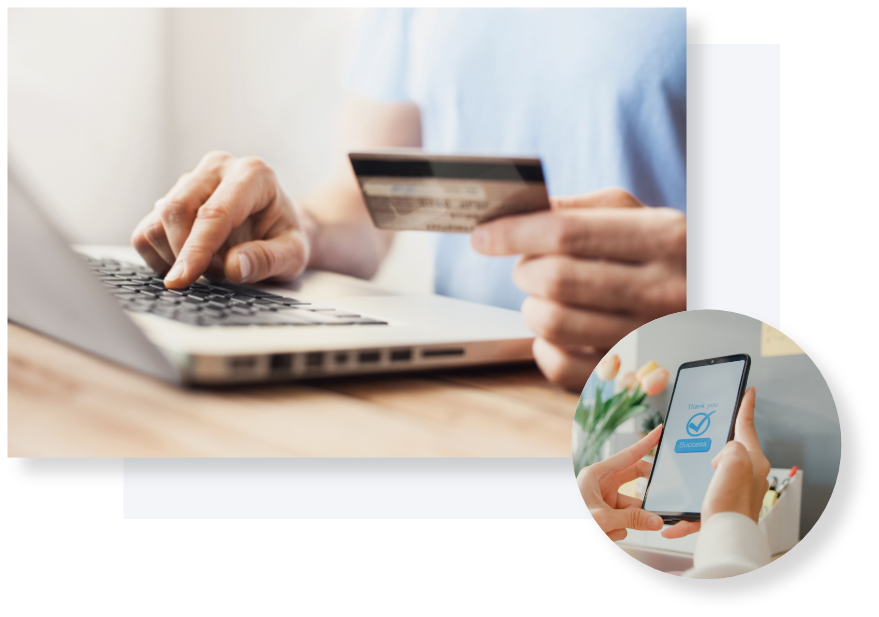 Extend your presence beyond your storefront. With aACE+ WooCommerce, aACE+ Shopify, and aACE+ Extensiv Integration Manager (formerly CartRover), orders placed online are downloaded to aACE automatically and updated online when the order ships.
Electronic Data Interchange
Take orders from major retailers. With aACE+ TrueCommerce, aACE+ SPS Commerce, and aACE+ CommerceHub, retailers can place a PO that will automatically download to aACE. Acknowledge the order, send an advanced shipping notice, and invoice the retailer when the order is complete.
Understand Your Data at a Glance
Take control of your calendar. aACE+ DayBack provides a multitude of tools for managing your schedule. Events originate from aACE records, and a change in one is automatically synced to the other.
See your data in action with powerful, customizable dashboards. Bring information from multiple sources together in easy-to-read charts, graphs, and tables with aACE+ Tableau.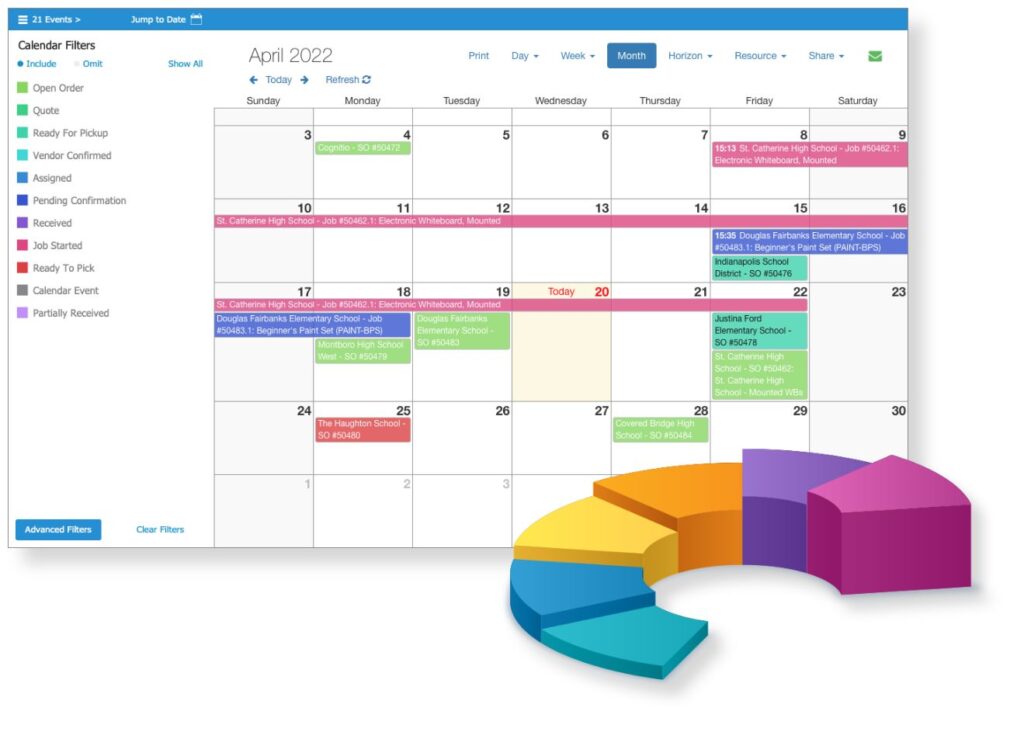 Fully-Integrated Communications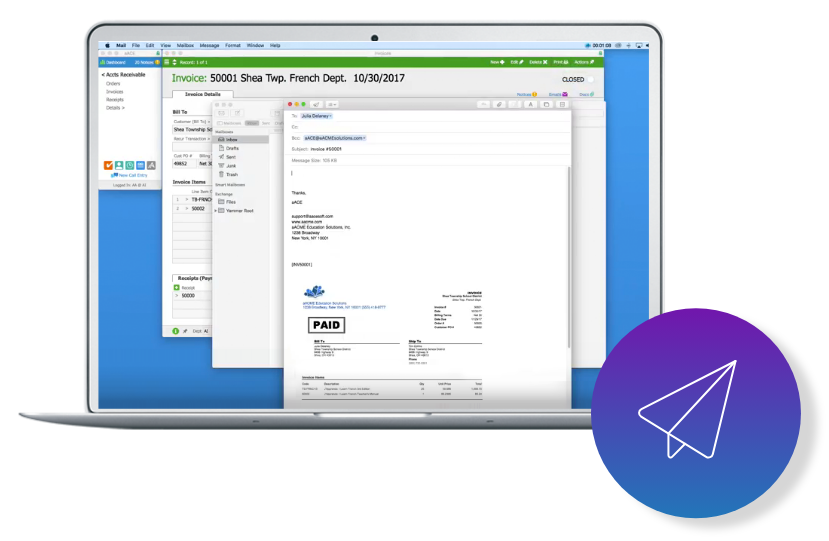 Sync up your CRM and email marketing. With aACE+ Mailchimp and aACE+ VerticalResponse, data from aACE flows automatically to your email marketing solution — eliminating duplicate data entry and keeping your contact information current.
Keep track of important conversations. aACE+ Mailgun email integration enables you to link emails directly to relevant records in aACE – so your team always knows what's been communicated to whom and when.